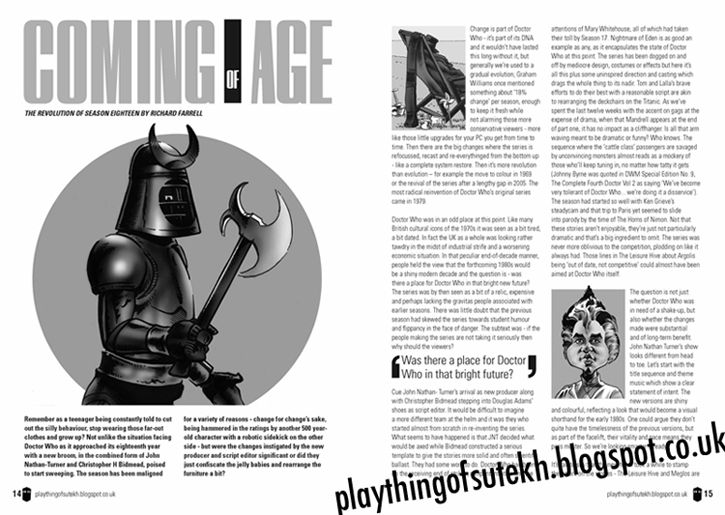 Issue 2 of 'Plaything of Sutekh' is nearing completion and should be available from a pyramid near you very soon. Our second issue will include reviews of 2012's five new episodes and a short Q&A with new series director Saul Metzstein.
Other features include a look at Season 18, David Rolinson on Warriors' Gate, Oliver Wake on the Peter Cushing audio pilot episode and a look at Doctor Who's tenure in Countdown/TV Action. There's also reviews of several underrated stories, DVD reviews and the inevitable 'much more'.
More details to be posted here soon. I find that good.